Microsoft made a not-so-surprising move this week when it announced 2 new mobile applications for 2 major smartphone platforms – namely Microsoft Edge for iOS and Microsoft Launcher for Android.
Microsoft Edge Preview for iOS
It was first shared by Joe Belfore via a tweet (see below)
Our next step in connecting Windows 10 PCs to your Android/iOS phones!
HEY INSIDERS.. sign-up to install now!

— Joe Belfiore (@joebelfiore) October 5, 2017
To try Microsoft Edge Preview for iOS (for now), here's what you should do:
Type your Name and Apple ID (You will receive instructions for loading the app within 24 hours through your Apple ID email)
Sadly, although it says iOS/Android, the Edge Preview is not available yet for Android users for now. But you can get notified if the app is already available on Google Play Store by clicking the box marked Android from the site and register your email. This will enable you to get an alert as soon as the app is available on the Google Play Store.
What Microsoft promises on Edge for Mobile?
A lot, of amazing features. First, it enables you to start a browsing session on your PC and continue from where you stopped on your mobile phone. Second, finding your favorites, browser history and others will be seamless as they will all be in one location using the Hub View, as well as so much more features listed HERE which you should see when testing the app yourself.
Microsoft Launcher for Android?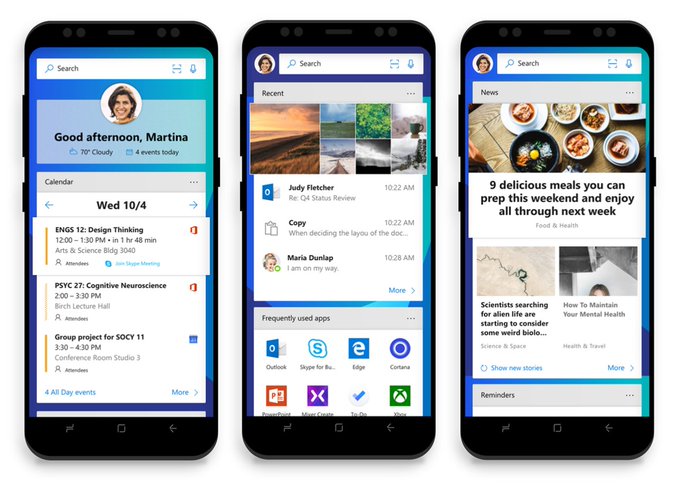 You know the Arrow Launcher? It was now renamed "Microsoft Launcher" for Android and you can download the preview right now by clicking on this LINK.
With this launcher, you can find all important news, your favorite apps, favorite people and recent activities from the Feed by swiping to the right (just like you know, Samsung and Apple swipe-to-right launcher feature showing news and whatnot).
As same with the Microsoft Edge Preview, you can start something on your smartphone and finish it on your PC, it also has an active Google+ community in case you care, too.
Source: Microsoft